and below are the outcomes!!
Hime princess style!
Leopard gyaru style!
Embarking on a more normal fashion style photoshoot I went to this Asian model recruiting sourcing agency event within sydney, and dragged icie along since he was interested in expanding his fashion photoshoots folio.
Here a picture of the whole bunch of pretty girls i was with!!! i was on the far left
I still had some lolita inspired styling to my evening dress look! (in studio shoot)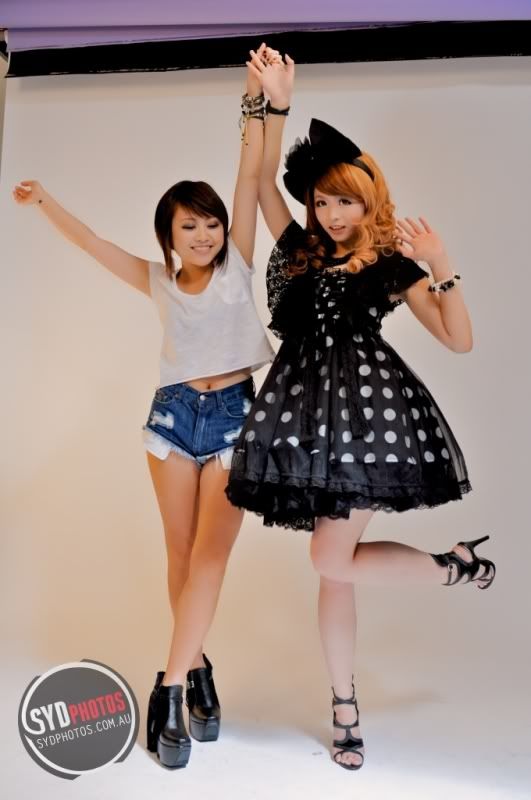 Here's a beach photo icie took that made it way glamorous than I ever looked before. O.Oll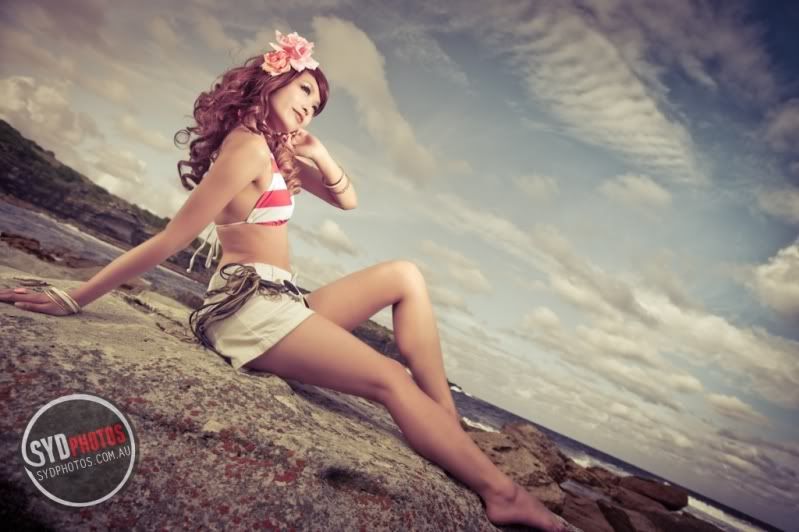 One of the really let down of this event was how strict the copyright it was posting online without their logo.
there is this one photographer that shot really really pretty photos but he was forced to take it down from his facebook. ALL the photos was so pretty but i didn't get a chance to save it all down :(
I did however saved this one picture for my fb dp one time.... will post in my next private journal post cos there was strict copyright issues with photos with the actual photographer's logo on it and not the event organiser company logo..... >.>ll
Be friends with me on Livejournal to seeeeeeeeee
, and oh for those who just added me and haven't said anything please comment cause i would really like to get to know you a little bit more!!!
So just before the end of last year, I started suggesting to photographers like icie (http://pireze.org/) on doing more conceptual lolita fashion again :3
Start of the day! Training it to the city, at my local station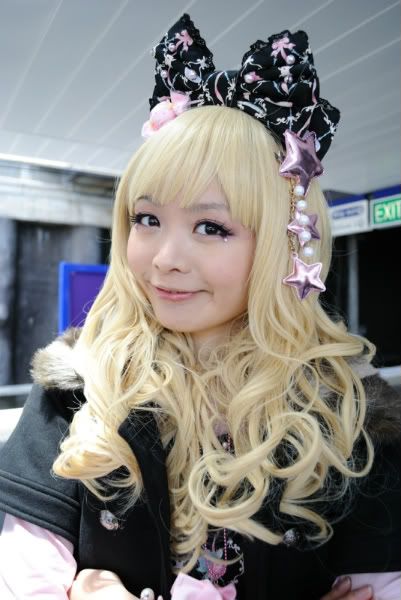 (
Lots of pretty pics!
Collapse
)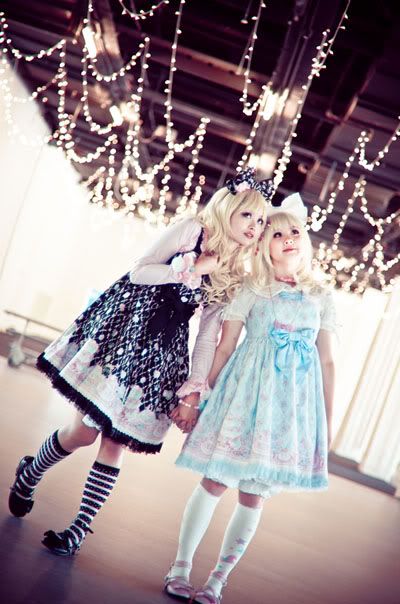 Click on to this one to go to DA with more details.
(
And some more eye candy!
Collapse
)
For those who is in the cosplay scene in Sydney, you would have been notified about a cosplay exhibition hosted by Christie Lee. Christie actually got a prime exhibition location of powerhouse museum! Since this was pretty much the first time cosplay was seen as an exhibition in Sydney as well as in Australia, there was no way any cosplayers would have missed out on a chance to attend this!
Current Location:

Sydney

Current Mood:

artistic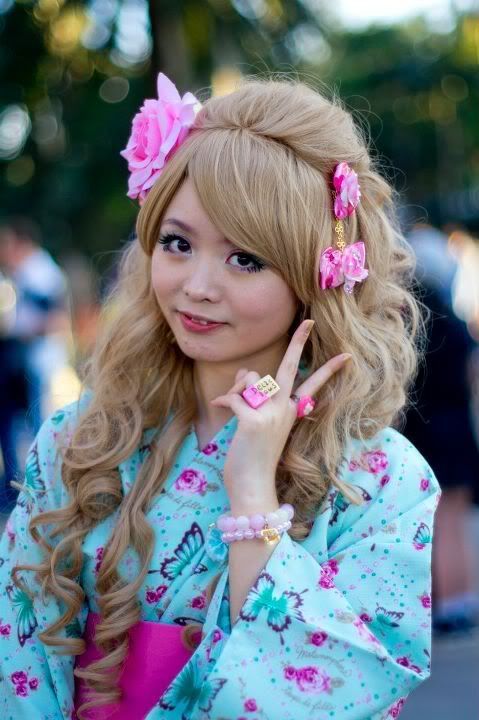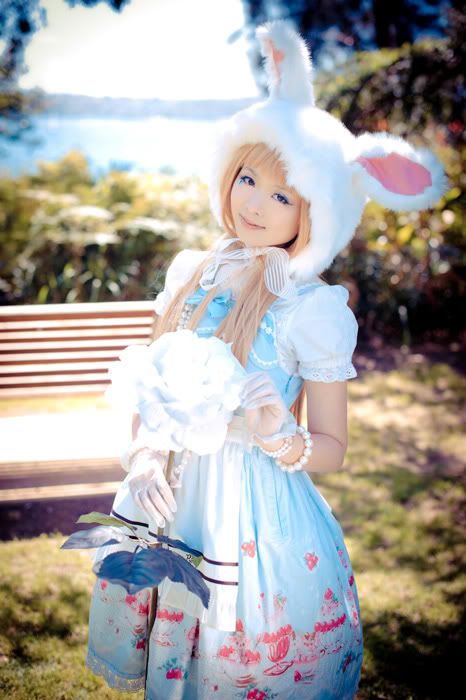 Oh boy~ this was one hectic weekend! :3
Saturday : Granny smith festival + japan Matsuri
Sunday: Alice Photoshoot.
(
Photo heavy!
Collapse
)
Current Location:

Sydney

Current Mood:

busy
From this know fact i think I have bought too much stuff online to be able to recognise like this XD.
Oh Damn it made me seem like this spoil brat buying everything from overseas, not helping the Australian economy! XD
But better
sell back out
(lol shameless sales Ad at angelic poodle) some lolita dresses, my mom has been on my back to clear up more space.... >.>ll
and the fact that I wanna try more Gyaru fashion, Cosplay, BJD, and miniature photography (I just got a extension tube, photo tent) doesn't really help my space savings.. >.>ll
On another note:
Japan Matsuri
is on this coming Saturday darling harbour~!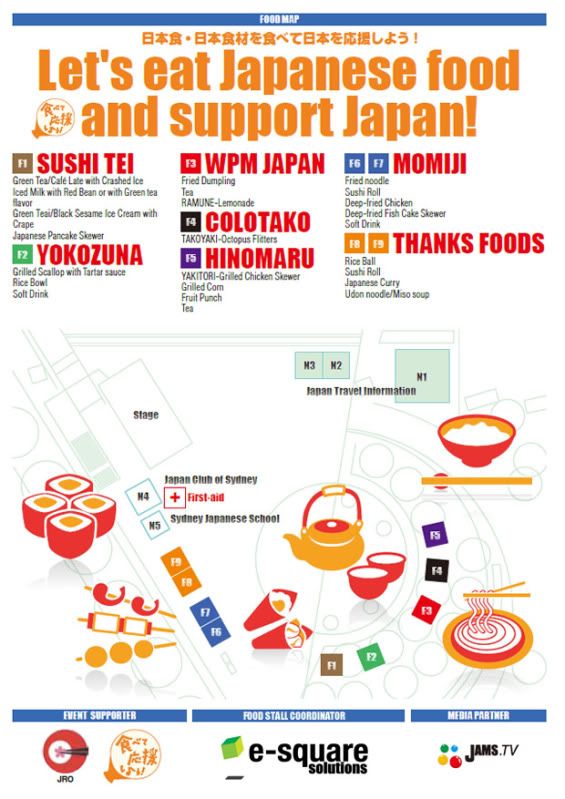 Will be in my yukata gear :3 below.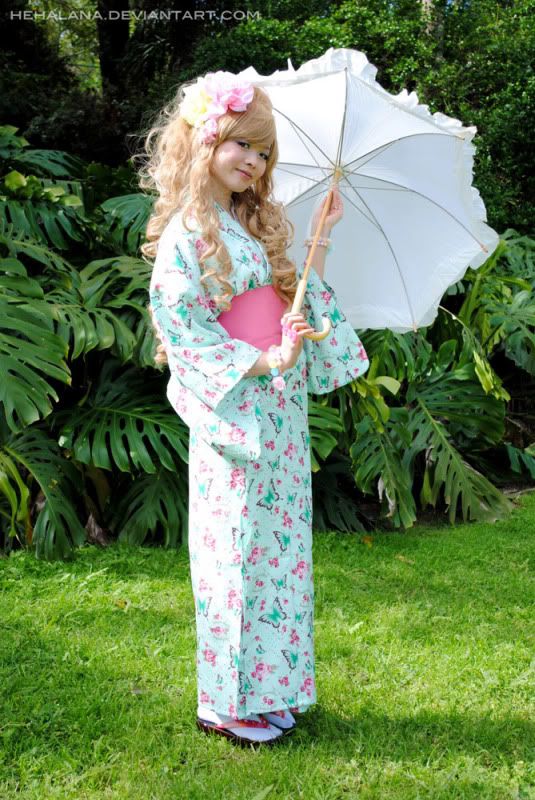 Hope to see you there~!! :3 lol I look so bitchy here.... my signature gal look XD
Ohoh at the same time there is a GRAnny smith's festival at eastwood :3 which i'm missing out on this year! I want to buy those ribbon on a stick!!
Collecting my parcel without my ID card and now even pretty much without lining up too...
This year manifest is in its 12th year and we headed interstate Melbourne to see what other state convention is like.... I got
ry-spirit
a half table from sharing with the maid co-ordinator's DJ Cosplay to sell off her final items and take a rest from selling import items at conventions.
(
MELB MANIFEST LOTS OF PHOTOS
Collapse
)
Manifest is one of the biggest anime, manga convention in melbourne.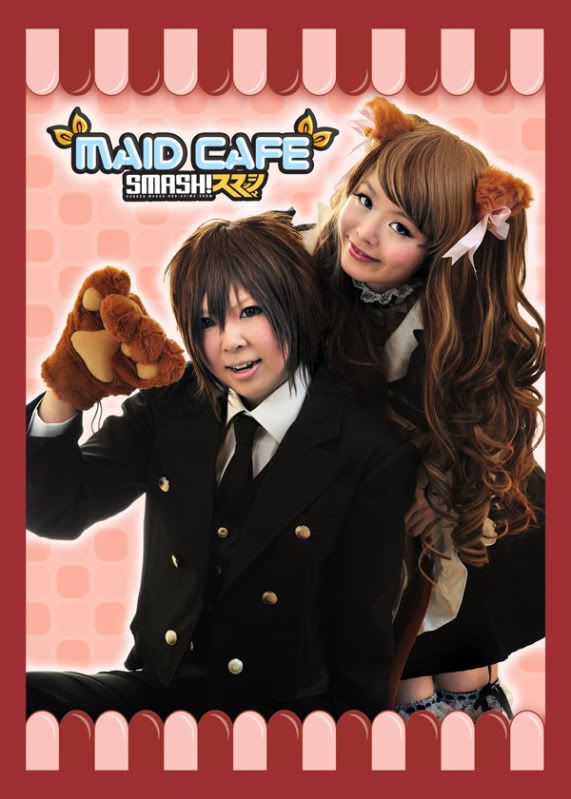 Some of you might know I was in 3 positions/roles for SMASH 2011. It one of the most stressful and hectic anime conventions I been part of mainly because I was:
The website/graphic designer of the subevent "MaidCafe" and on the day reception maid from 8am-2pm.
The Accessories/handicraft Artist in Playful 3 Nation (P3N) 2:30pm to 3:30pm
And i got the honor of being the panel speaker for "harajuku fashion - Lolita"! (the first lolita panel in Sydney!) 4:00pm to 4:30pm
Knowing the 3 roles I had to play I got help from my friends... yesh! Sydney lolitas, Electric Alice and One Day in Paradise, my P3N artist group members selling my crap, and Holly to help out on some Maid cafe designs.
(
Read more...
Collapse
)
(
image heavy post
Collapse
)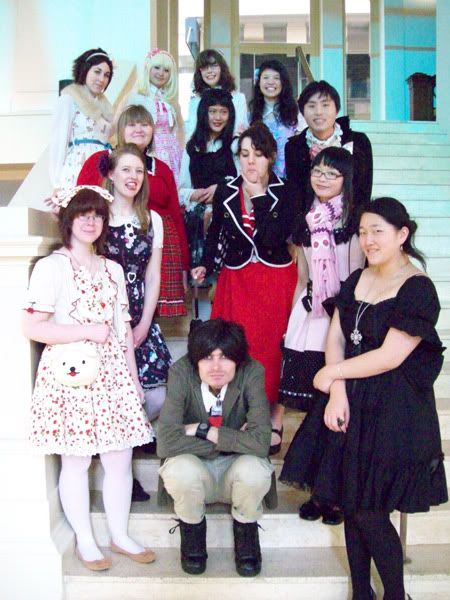 A group shot! really grainy T.T
(
more images
Collapse
)
and I hardly do outfit posts :D but this is what I wore to a picnic changed to museum meetup.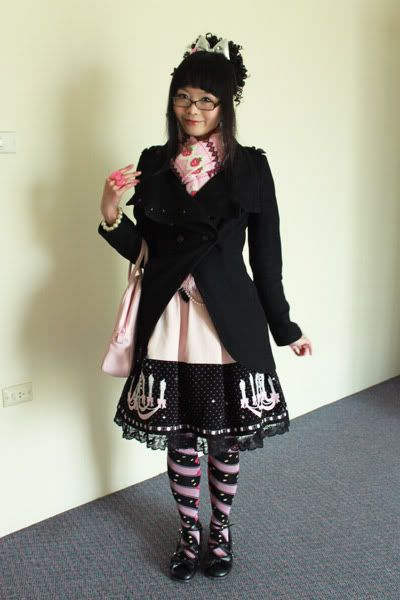 Shiny Puffy Bow and bow ring: handmade
Curly hair piece: fan + friends
Dress: Infanta
Jacket: Tokito
Scarf: handy down from cousin that left to HongKong.
Old school bag: angelic pretty
Socks: meta
I am slowly gonna to catch up on blogging about the recent anime conventions: SMASH! and Manifest soon. :D yeah i know its been a while since i posted lol.
Meet organised by Shantel. it has been awhile since we had a meet up, well a proper one where we invite the new comers, and those that is interested in the fashion. :) So in this meet up we met alot of new faces and got the chance to speak to them.
This livejournal from now on will be exclusively posted with sale links from egl_sales_comm as well as modeling pictures. :D


To keep up with my more personal life,
join me on
FACEBOOK
or
TUMBLR
>:)

And Im getting b

ack on

DEVIANTART

as well!!